Just Back From Nigeria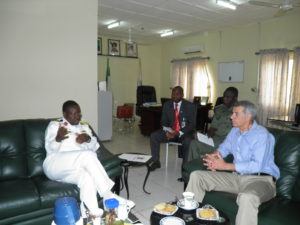 Avi Melamed just returned from Abuja, Nigeria.
Avi was invited by the Nigeria Defence Intelligence Agency (DIA)*.to a National Security Conference to speak about the Middle East from an Intelligence and Geostrategic Perspective.
The sponsors of the Conference, the Center for Strategic Studies* in Nigeria held the program at the DIA Academy.
For two full days – March 7 and 8, Avi briefed the top Intelligence, Governmental and Military officials in Nigeria on the current challenges and developments in the Middle East and the short term and long terms ramifications of the current events.
The Conference's goal was to expand the Nigerian security, military and government leaders' understanding of current security issues; to increase their capacity for innovative planning and implementation of policy in response to national security problems and to improve their decision making skills.
*Nigeria's Defence Intelligence Agency (DINA) was created in 1986 when President Ibrahim Babangida dissolved the National Security Organization (NSO) and restructured the country's security services.
** The Center for Strategic Studies focuses was established in 2001 to recognize national security's importance to a country's basic stability and strength. This Center interprets "national security" not as synonymous with military might, but as broadly based national achievement resulting from strong foreign relations, a stable, resilient society and economy and a high level of technological development.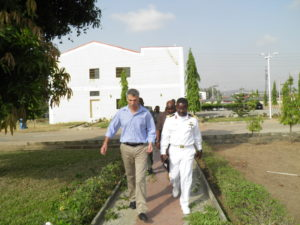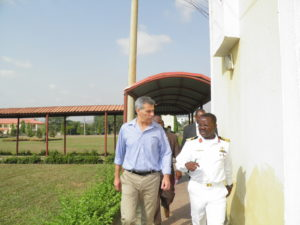 If you want to have a better understanding of the news and what really drives the unfolding events…
Read the latest book of Avi Melamed,
INSIDE THE MIDDLE EAST | ENTERING A NEW ERA, available now >>>
Follow me on Twitter @AviMelamed; Facebook @InsideTheMiddleEast; for more Videos on YouTube https://www.youtube.com/c/AviMelamed
I can always be reached at Av*@Av********.com