GEOPOLITICS OF JERUSALEM | SEEING IS THE KEY TO UNDERSTANDING & NOTHING STANDS ALONE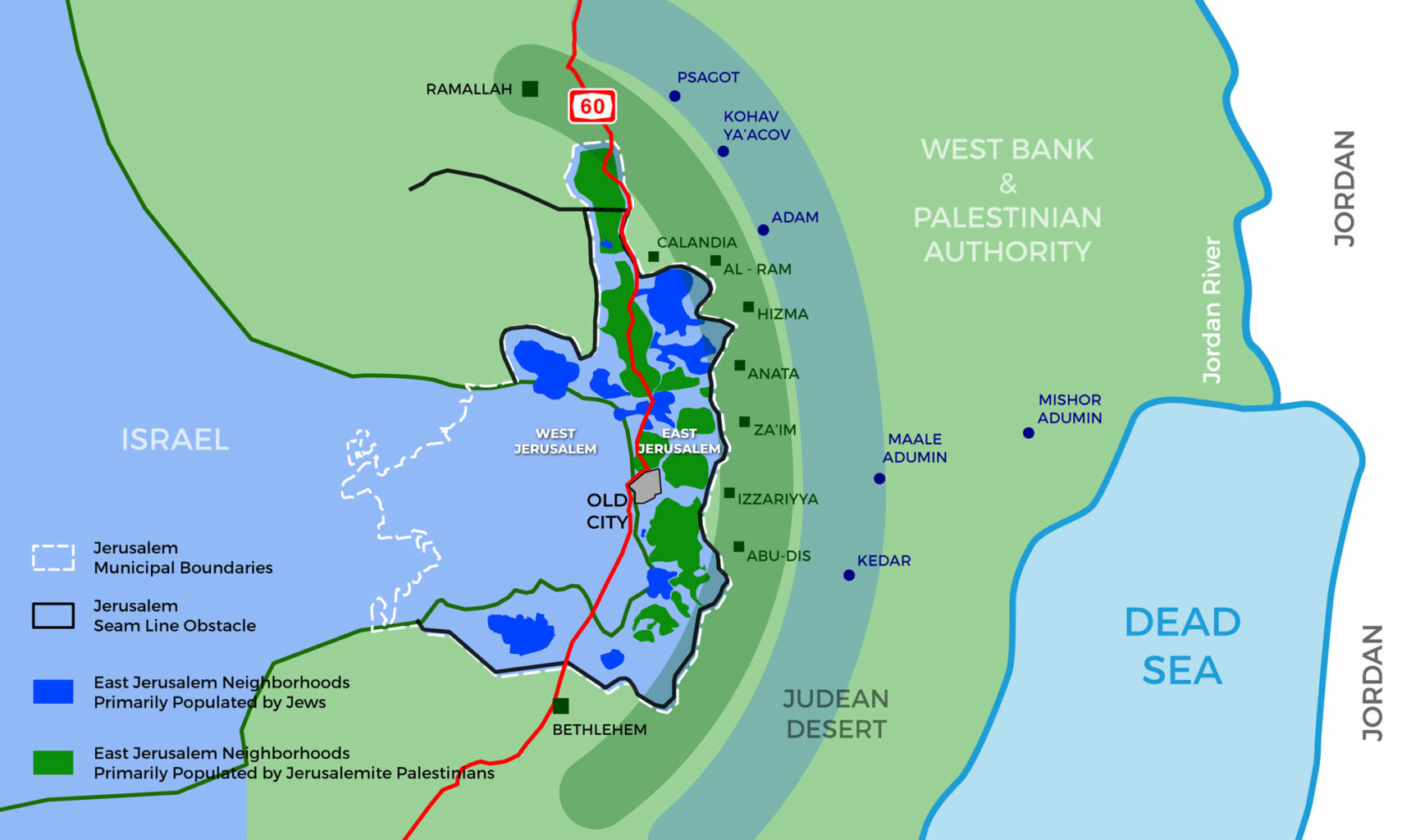 This OUTDOOR BRIEFING / INTEL-EDVENTURE takes place in JERUSALEM
| One
Number of Locations
1 to 1.5 Hours
TIME FRAME + Q & A =
Intelli-Tour™by COMBINING this Outdoor Briefing / Intel-Edventure with an Indoor Briefing or another Outdoor Briefing / Intel-Edventure™ and/or a Personal-EncounTour™!
Make it an
ONSTANTLY UPDATED TO REFLECT CURRENT DEVELOPMENTS
C
When it seems like the Old City, East and West Jerusalem are in the palm of your hand. When in one glance, you can see the Anti-Terror Fence, Bethlehem, Ramallah, Tel Aviv, and the Dead Sea, you begin to build a holistic and comprehensive picture of the region and can better grapple with the real issues in the Israeli-Palestinian conflict.
On this tour we will strengthen the building blocks of our on-the-ground lexicon. Terms and places like Areas A, B, & C, East Jerusalem, West Jerusalem, E-1, the Green Line, the Jordan Valley, the Palestinian Authority, the Palestinian Metropolitan Region, Ramallah, Settlements, West Bank, etc. will be so much clearer because we will see them on the ground.
We will also spend time delving into definitions and terms like Israeli-Arab, Palestinian, Jerusalemite Palestinian, Citizen, Permanent Resident, etc. After this tour, we will also understand how everything in the Middle East is connected, and nothing stands alone…. especially when it comes to Jerusalem!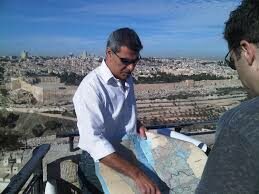 BRIEFING is particularly beneficial at the BEGINNING of your tour in Israel.
This
Building this apolitical, non-partisan database at the beginning of your trip helps you better understand Jerusalem, the Israeli-Palestinian conflict, Israel, and the Middle East!

Make it an Intelli-Tour™by COMBINING your Briefing with an Outdoor Briefing Intel-Edventure™and/or a Personal-EncounTour™!