THE WEST BANK, JUDEA & SAMARIA | TWO PEOPLE, ONE LAND, MANY NARRATIVES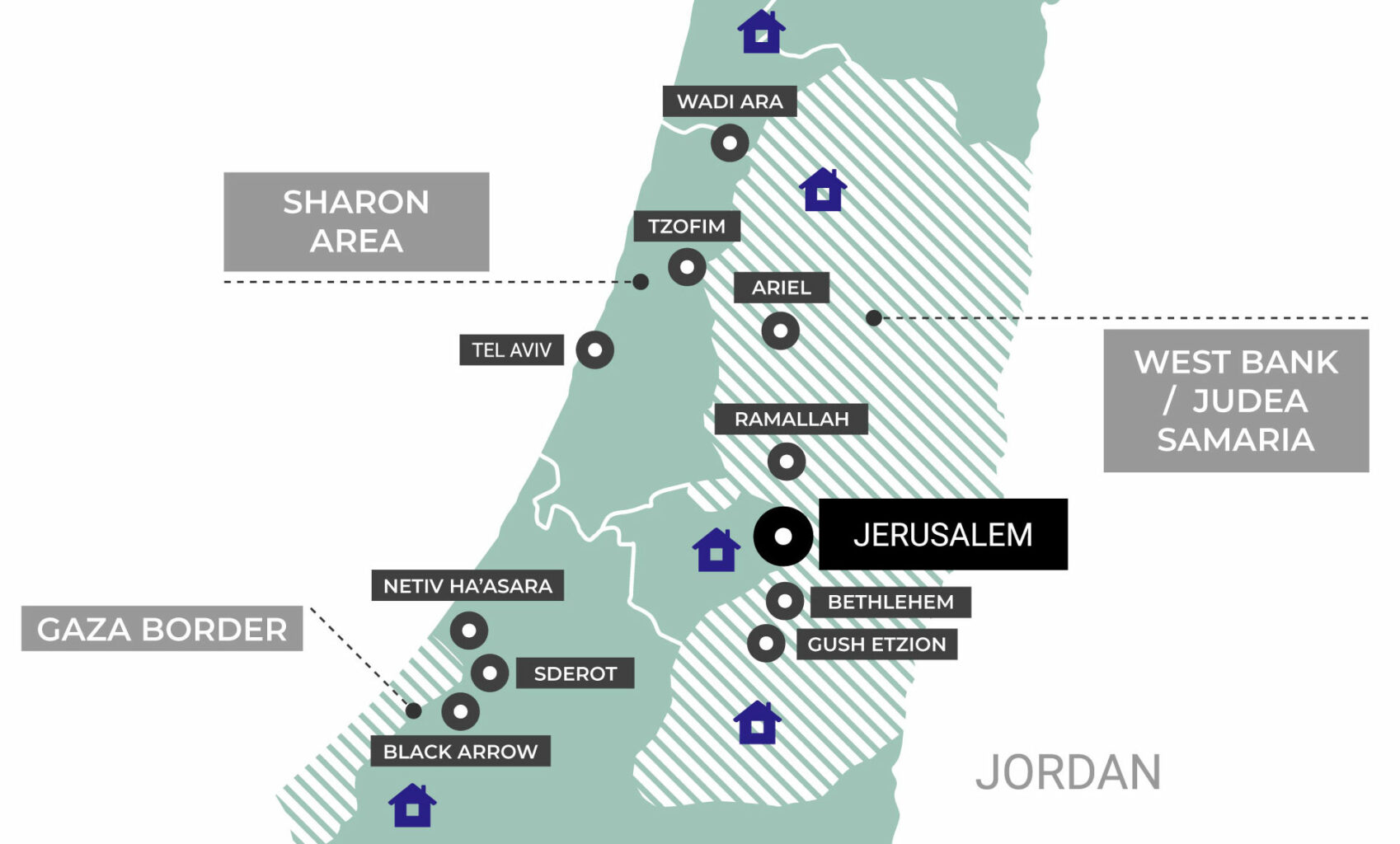 This INTELLI-TOUR takes place in the WEST BANK / JUDEA & SAMARIA / GUSH ETZION
| Multiple
Number of Locations
FULL DAY
TIME FRAME =
IntelliTour™ includes Indoor and Outdoor Briefings / IntelEdventure™ and Personal-EncounTours™ !
This
ONSTANTLY UPDATED TO REFLECT CURRENT DEVELOPMENTS
C
" You cannot understand the Middle East without understanding the power of symbols – culturally, emotionally, mentally, religiously, practically, and politically. Symbols are enormously significant because symbols create narratives. And the Middle East, to a large extent, is about narratives…"
This tour is in the area known as the West Bank / Judea and Samaria. We will travel the region from north to south and east to West. We will explore the reality on the ground and understand what that reality means for any future arrangement.
In addition to traveling and touring in the region, we will meet with the people that live in this highly contested area – Israelis, Palestinians, Samaritans, Christians, Jews, religious, secular, right-wing, left-wing, idealists, pragmatists, entrepreneurs, bureaucrats, dreamers, cynics and everything in between.
Through personal meetings and encounters, as well as understanding the terrain, the communities, the roads, and the people, we will get to intimately understand the geographic and human landscape of this widely contested area.
Avi Melamed spent much of his intelligence career in the West Bank. In this behind-the-scenes Intelli-Tour, Avi brings his connections with Jews and Palestinians and his unique perspective on the Israeli-Palestinian Conflict into one unparalleled experience!

This Intelli-Tour™COMBINES Indoor & Outdoor Briefings / Intel-Edventure™and Personal-EncounTours™ !