To weaken Iran, exploit the tensions within its 'axis of resistance' | By Avi Melamed – November 15, 2023 | Published in the New York Post
---
To weaken Iran, exploit the tensions within its 'axis of resistance'
The Iranian regime aspires to regional hegemony, and to achieve this goal it arms and finances a network of terrorist armies throughout the Middle East, known as the "axis of resistance" — which includes, among others, Lebanon's Hezbollah, Iraqi Shiite militias, Yemen's Houthi tribes and Gaza's Hamas and Palestinian Islamic Jihad.
For years Tehran's strategists have focused their axis on creating a "ring of fire" around Israel using three areas on its border: Lebanon, Syria and Gaza.
Their action plan, called "unification of the arenas," is to expand the regime's hold on these territories and strike Israel again and again while building up a critical mass of military assets and personnel that could one day attack the Jewish state simultaneously from all sides.
The war between Israel and Hamas reveals a complex dynamic of relations between Iran and the militias and the militias among themselves.
In Gaza, Hamas and PIJ play an important role in Iran's master plan by constantly bombarding Israel, allowing Tehran to deepen its hold on the Arab world through its paramilitary partnerships using the pretext of "liberating Palestine and defending the Palestinians."
But Hamas' Oct. 7 attack gave its partners and handlers a dilemma: whether to accept the ring of fire's fracture through its Gaza operatives' total destruction or try to salvage these operatives by fully committing Hezbollah to the fight, thus risking the Israelis hit the Lebanese terror group hard.
Hezbollah lacks interest in fully engaging Israel for good reason, and Iran knows it.
Last month, Iran's Islamic Revolutionary Guard Corps' Quds Force commander, Gen. Esmail Qaani, met in Beirut with Hezbollah's leadership to formulate a tactic that would partially continue the axis of resistance's commitment to "unify the arenas" while not endangering Hezbollah with an all-out war — especially from a potential direct action by US forces deployed to the region.
The tactic: What if, through controlled and calculated attacks on US partners and assets in the region, Iran could threaten to embroil America in an expanded regional conflict — unless Washington pressures Israel into halting its dismantling of Hamas?
Accordingly, Hezbollah attacks targets in Israeli territory along the border at low intensity, Iraqi militias attack US bases in Iraq and Syria, and the Houthis attack Israel with missiles and drones.
Hamas' war exposed tensions between members of the axis of resistance.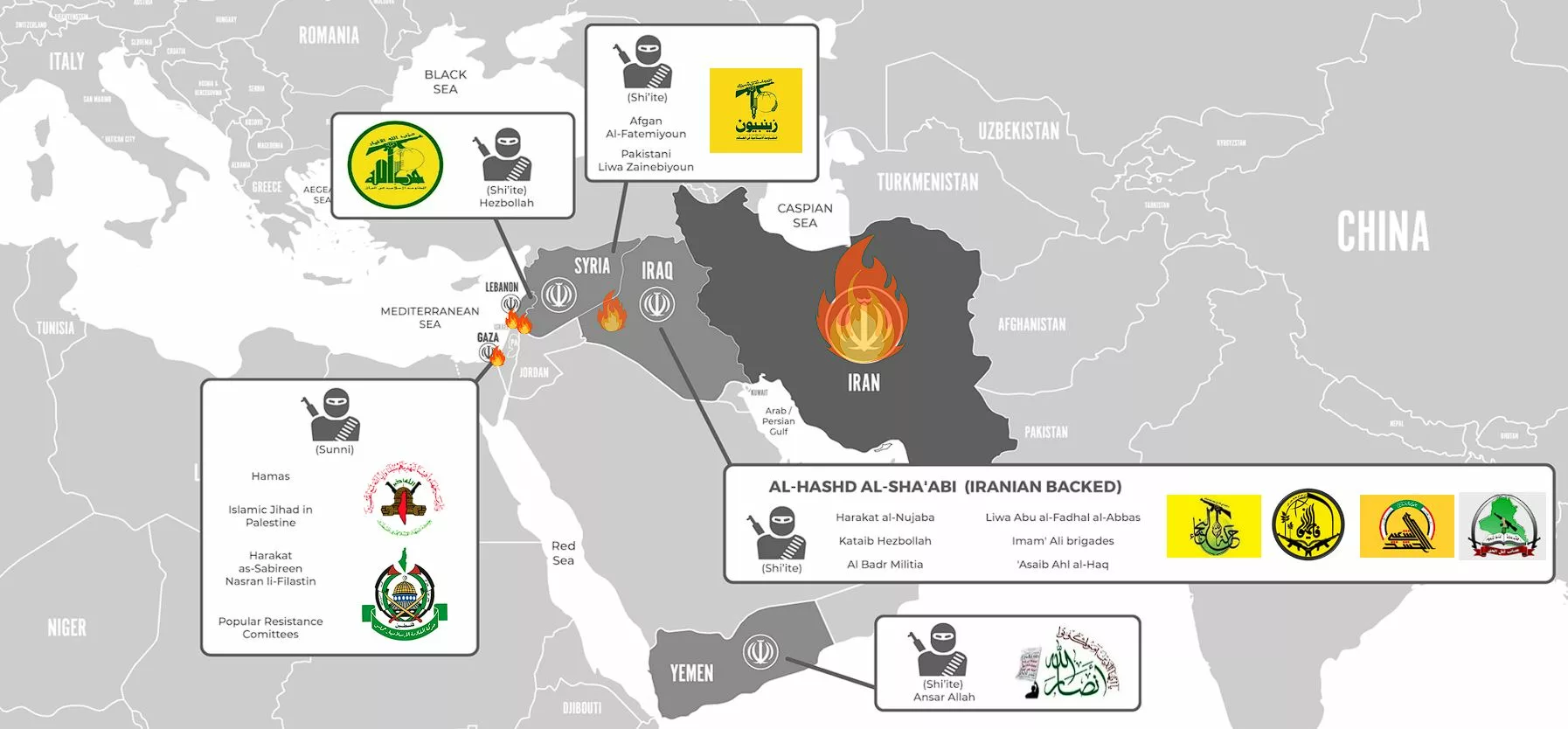 Hezbollah and the Iraqi militias disliked, to say the least, the fact Hamas initiated the war without consulting them.
Hamas and PIJ, for their part, do not hide their ire and frustration that the axis of resistance does not stand by them with its full military capacities.
Anger at Hamas in the Arab world is skyrocketing.
The "unification of the arenas" Hamas marketed to the Palestinians turned out to be an empty promise.
The Houthis are furious at Hezbollah's leader, who noted their attacks on Israel had failed.
But how can the United States keep from falling into Iran's trap?
The answer is to deal a severe blow to Iran's axis by allowing Israel to collapse Hamas' control in Gaza while damaging Iran's military capabilities in Syria.
By ending Hamas rule in Gaza, not only would the most insurmountable obstacle to peacefully ending the Israeli-Palestinian conflict be removed; it would also significantly diminish Tehran's ability to continue fueling the flames of the conflict.
And it would provide momentum and conditions for stability in the region.
By damaging Iran's military infrastructure in Syria, the United States would be shattering Tehran's vision for a land corridor from its borders to its paramilitary arm Hezbollah and the Mediterranean.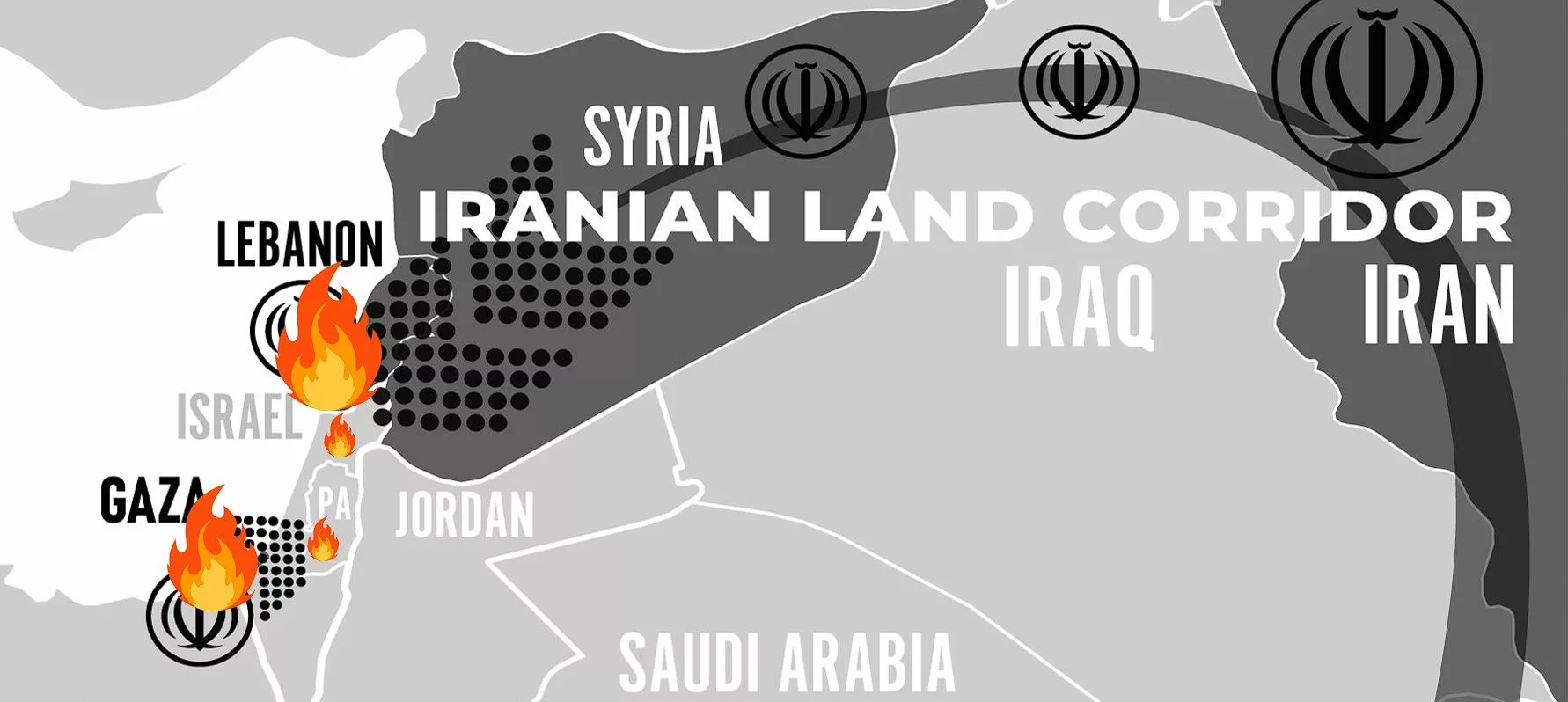 The infrastructure Iran has and continues to establish in Syria is intended, among other things, to logistically and militarily support Hezbollah and thus ensure Iran's continued proxy control of Lebanon through Hezbollah.
Ending Hamas' rule in Gaza and smashing Tehran's land corridor in Syria — proving the "unify the arenas" narrative to be false — will substantially disrupt Tehran's master plan.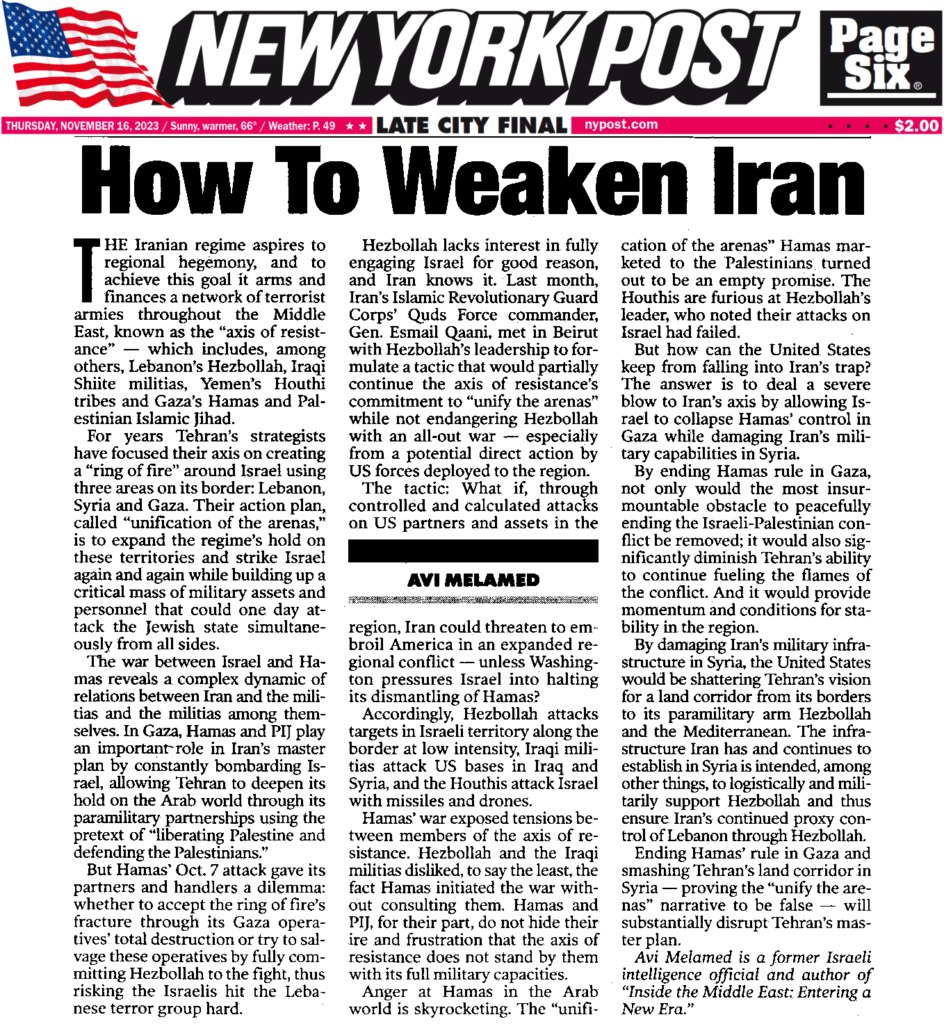 Follow me on Twitter @AviMelamed; Facebook @InsideTheMiddleEast; for more Videos on YouTube https://www.youtube.com/c/AviMelamed
"Jerusalem bridge-builder revisits intifada hot spots for new streaming series" Article by Mike Wagenheim about our latest Docuseries The SEAM LINE with Avi Melamed
Full article here in The Jewish News Syndicate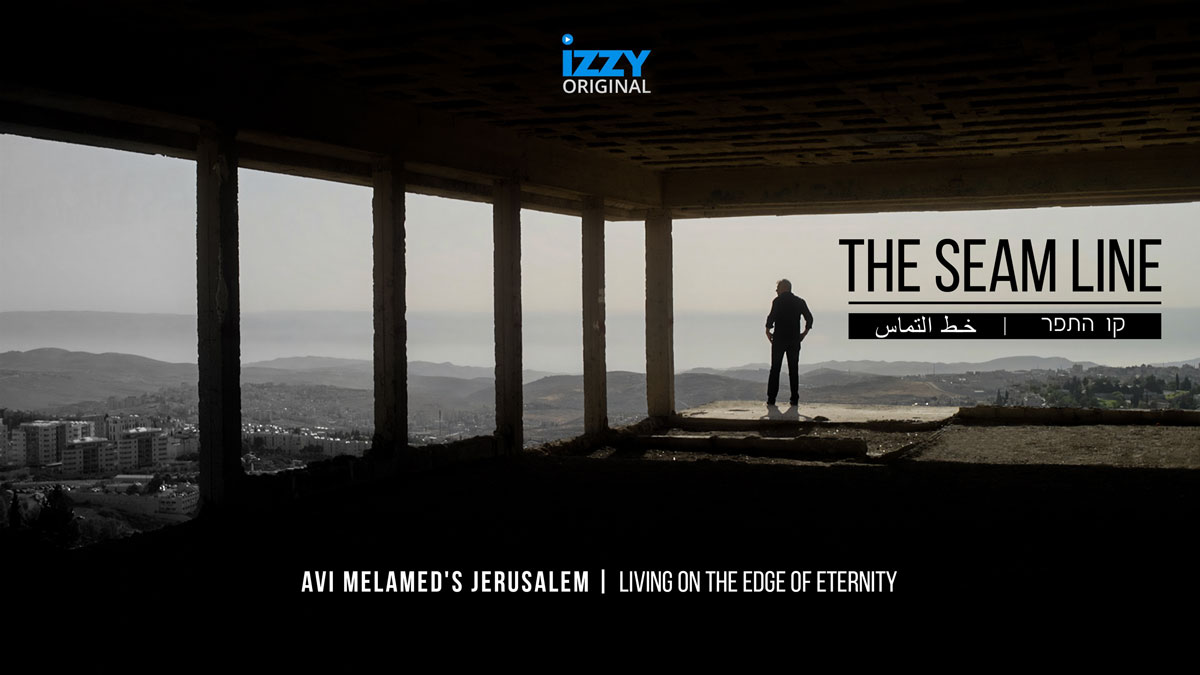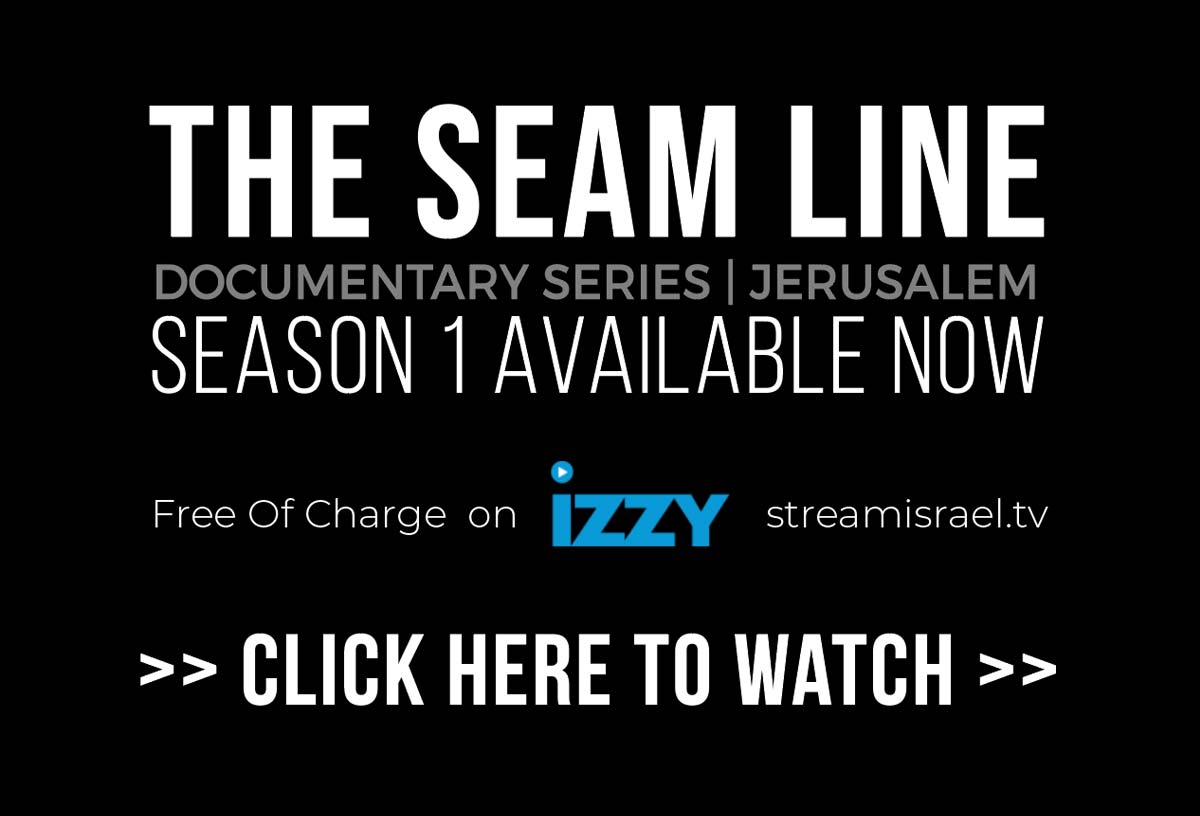 If you want to have a better understanding of the news and what really drives the unfolding events…
Read the latest book by Avi Melamed,
INSIDE THE MIDDLE EAST | ENTERING A NEW ERA, available now >>>
I can always be reached at Av*@Av********.com