Avi Melamed Special for THE HILL | "Is the US taking off the gloves in the Middle East, or is it all for show? , as Originally published in The Hill | September, 06 2023.
Estimated reading time: 5 minutes
Recent developments by the United States to address the Iranian threat have perplexed regional observers.
On the diplomatic front, the U.S. took a conciliatory turn, brokering a prisoner swap deal with Iran and releasing billions in frozen assets. A deal that does not help rehabilitate America's weakening projection of power. Militarily, the U.S. has amplified its naval presence in the Arabian Gulf and the Red Sea. An additional 3,000 troops now safeguard maritime traffic. Additionally, accumulative information suggests that a U.S.-controlled buffer zone along the Iraq-Syria border has become a real action plan.
This dichotomy begs the question: Is the Biden administration genuinely flexing its muscles? Or is this merely a public relations strategy to counteract the negative optics of the Iran swap deal?
One possible reason for increased U.S. engagement is China's deepening involvement in the region. As the U.S. appeared to waver in its commitment to counter the Iranian threat, allies like Saudi Arabia and the United Arab Emirates grew increasingly disappointed with the American administration's policy of containment. While regional powers became disheartened and increasingly skeptical about the reliability of their American ally, a power vacuum was created. China, with its expansive global ambitions, recognized this gap, swiftly stepping in to deepen its regional footprint.
If the U.S. is genuinely taking strong actions and not just posturing, the most notable move is its plan to set up a buffer zone between Iraq and Syria.
To achieve its hegemonic ambitions, Iran has strategically entrenched itself in Iraq, Syria and Lebanon, striving to establish a continuous land corridor from its borders to the Mediterranean Sea.
In Iraq, Shi'ite militias loyal to Iran heavily influence Baghdad's politics. These militias control the Bukamal/Qa'im border crossing between Iraq and Syria. This dominance lets Iran move weapons and fightersfrom Iraq into Syria. On the Syrian side of this border, Iran set up the Imam Ali military logistical and weapons dept complex.
In war-torn Syria, Iranian-created and controlled Shi'ite militias from Afghanistan, Iraq, Lebanon, Pakistan, etc. have helped Iran gain control over east, west and southwest Syria.
Moving to the western edge of the corridor, Iran via its most powerful proxy, Hezbollah, completely controls the Syria-Lebanon "border" — which, in practice, does not exist at all. Armed with Iranian weapons and funded by Tehran, Hezbollah has forcefully taken over Lebanon's political and economic systems, turning the country into an extension of Iran.
The Iraq-Syria border crossing is a critical component of the Iranian-controlled corridor. A U.S.-controlled buffer zone at this crossing would compromise Iran's objectives. The U.S. has assets and troops in three strategic areas all nearby. It has several military bases in Iraq, it has assets in the Kurdish-controlled area of northeast Syria, and its military base, Al-Tanf in Syria is in proximity to the triangle borders of Iraq, Jordan and Syria.
To Iran, this American presence is an affront. Over the past few years, Iranian proxies have repeatedly carried out attacks against these American bases in both Syria and Iraq. Recently, as part of its more assertive stance, the U.S. conveyedto the Iraqi government that it would respond to continued attacks on its bases by targeting the militias and their leaders.
Iran and its proxies present the most serious threat to Israel. Iran's battle plan for the elimination of Israel is based on the creation and entrenchment of a massive network of proxy armies with hundreds of thousands of missiles, rockets and attack drones, which will create a ring of fire around Israel's neck from three directions — Gaza, Lebanon and Syria.
The Iranian land corridor is a cornerstone of Iran's plan.
Israel consistently acts to thwart the Iranian ring of fire plan by precise attacks on weapons depots, missile stockpiles and an anti-aircraft system that Iran is trying to establish in Syria and near the Iraqi-Syrian border.
The establishment of a buffer zone under U.S. control along the Syrian-Iraqi border is another important layer in the effort to thwart Iran's plan. Thwarting that goal is in the strategic interest of Israel and the U.S. because it will reduce the risk of a broad war between Israel and Iran and its proxies.
In the intricate dance of Middle Eastern geopolitics, America's next steps carry both promise and peril.
On the one side, by taking a firmer stance, the U.S. would reaffirm its commitment to regional allies, showcasing its undiminished influence in the Middle East and potentially deterring Iranian aggression. Yet, on the other, such assertiveness could fan the flames of conflict with Iranian-backed militias.
It begs the question of whether removing an American glove could lead to a direct military confrontation between the U.S. and Iran.
Historically, Iran has believed that the U.S. is hesitant about military action. A notable exception was in January 2020, when the U.S. targeted and killed Major-General Qasem Soleimani, a key figure in Iran's military hierarchy. While Iran retaliated by attacking a U.S. base in Iraq, they were careful to avoid American casualties. This cautious approach suggests Iran wants to avoid an all-out war with the U.S.
As the sand continues to shift in the Middle East, sometimes removing one glove can forestall the need to "remove two," averting a more catastrophic outcome.
Avi Melamed is a former Israeli intelligence official who went on to serve as deputy and then as senior Arab affairs adviser to Jerusalem Mayors Teddy Kollek and Ehud Olmert, operating as a negotiator during the first and second intifadas. He is the author of "Inside The Middle East | Entering A New Era," and his latest docuseries, "The Seam Line," available on the Izzy streaming platform, focuses on Jerusalem's flashpoints and his work during the intifadas.
Avi Melamed Special for THE HILL | "Is the US taking off the gloves in the Middle East, or is it all for show? , as Originally published in The Hill | September, 06 2023.
If you want to have a better understanding of the news and what really drives the unfolding events…
Read the latest book of Avi Melamed,
INSIDE THE MIDDLE EAST | ENTERING A NEW ERA, available now >>>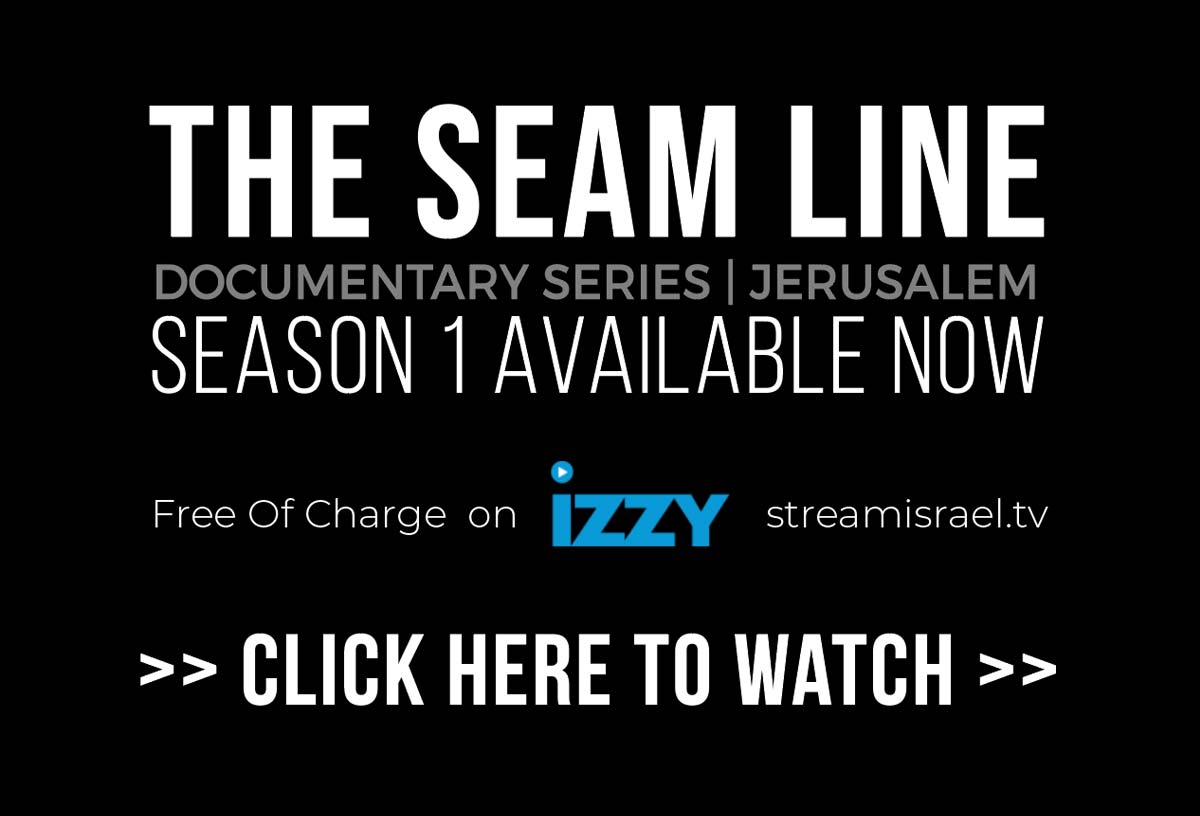 Follow me on Twitter @AviMelamed; Facebook @InsideTheMiddleEast; for more Videos on YouTube https://www.youtube.com/c/AviMelamed
I can always be reached at Av*@Av********.com