Avi Melamed analysis is quoted in, "Abraham Accords anniversary UAE-Israel mark most 'significant' year yet" an article by Jennifer Bell | Full article originally published in Al Arabiya English also available on the following Arabic media: News of Emirates | Sawt Beirut
Melamed said:
"We are celebrating the third anniversary of the Abraham Accords, while at the same time, there is a lot of discussion around Israel and Saudi Arabia potentially establishing a formal relationship."
"It's a matter of when – not if – Oman, Qatar and Saudi Arabia will establish relations with Israel as we all work together towards this vision of an integrated Middle East."
Three years on after the signing of the Abraham Accords, which normalized diplomatic relations among Israel, the UAE and Bahrain – with Morocco and Sudan following suit – ambassadors, mayors, ministers and business leaders have said the past 12 months have marked the "most significant yet" in ties between the Arab nations.
Speaking to Al Arabiya English, experts said the normalization agreement – inked on September 15, 2020, and brokered by the then US President Donald Trump – continues to benefit trade, partnerships and economies across the Middle East.
'A tremendous impact'
Israel's Ambassador to Bahrain Eitan Na'eh said the peace treaty has already had a "tremendous impact" on the Middle East, with new deals spanning sectors including aviation, energy, technology and health and millions of dollars in non-oil trade between Israel and the Arab countries.
"It will continue to make an even greater impact as more countries establish relations with Israel and we become a fully integrated region," the ambassador said. "We see the impact of the Abraham Accords every day – whether it is in business collaborations, investments, soaring tourism numbers, increased trade, the exchange of ideas and strong people-to-people ties."
"I often hear from Bahrainis who visited Israel that they enjoyed their trips and meeting our people. They come back sharing stories about their experiences and how they saw that there were more commonalities than they knew before their trip. It leaves me with tremendous hope for our joint future." Na'eh said.
Looking to the future, Ambassador Na'eh said it is exciting to see that the youth realise the benefits of an integrated region.
"These youth see how Bahrain and the UAE are flourishing and the business opportunities that are developing as a result of the Abraham Accords, and they want it to continue and grow so that they too can have access to it. They see booming economies, which is a stark comparison to Iran and Lebanon, whose people are suffering as a result of their leadership's decisions about joining an integrated region that would provide economic opportunities for all people of the Middle East."
Israeli-UAE ties
Ahmed Bin Sulayem, the Executive Chairman and CEO of Dubai Multi Commodities Center (DMCC), the UAE's largest free-trade zone, said the Abraham Accords have paved the way for more Israelis to work, live and do business in the UAE.
"As we celebrate the third anniversary of the Abraham Accords, Dubai is fast becoming the next big global hub for Israelis to do business," he said. "This is reflected in the soaring numbers of Israeli companies setting up their businesses in Dubai and we see the impact every day in DMCC where there has been a 42 percent increase in new Israeli members since the beginning of this year."
He further said: "Nearly a third of Israeli companies registered in DMCC are in the precious metals and stones sector – specifically diamonds and gold – where Israel and the UAE are global leaders. We are seeing a steady rise in the other sectors too, such as financial services, technology and telecoms."
This increase in both volume and variety is a positive sign for shared economic growth and sets the stage for more Israeli companies to extend their trade to countries they do not yet have access to, the diplomat said.
"With Israel being world-renowned for its innovation and pioneering start-up culture, I believe Dubai offers a platform for Israeli businesses to thrive," he added.
Deputy Mayor of Jerusalem Fleur Hassan-Nahoum also said that in many ways, this past year has been the most significant yet, "after of course, the historic signing and opening of business and tourism immediately after."
Bahrain's Foreign Minister Abdullatif Al Zayani, Israel's Prime Minister Benjamin Netanyahu and United Arab Emirates (UAE) Foreign Minister Abdullah bin Zayed display their copies of signed agreements while U.S. President Donald Trump looks on as they participate in the signing ceremony of the Abraham Accords, normalizing relations between Israel and some of its Middle East neighbors, in a strategic realignment of Middle Eastern countries against Iran, on the South Lawn of the White House in Washington, U.S., September 15, 2020. (Reuters)
An 'integrated region'
"Whereas the first two years were about celebrating the many 'firsts' – first flight, first trip to the other county, first business engagements in several sectors, etc – this past year was about concretizing the relationships made and focusing on a more integrated region," she said.
Giving an example, she said the first FemForward MENA cohort – which brought together women in the tech sector from Morocco and Israel – has just been completed.
The FemForward program was launched three years ago to create Israel's first junior-to-manager program designed to address the global "broken rung" trend, which represents the lack of career advancement for women in entry-level positions to progress into management, said Hassan-Nahoum
"It was so tremendously successful with many of these women moving up in their positions and receiving salary increases that this year, with the help of our partners – the US Embassy in Israel and the UAE-Israel Business Council – we launched the first MENA cohort, which included women from Israel and Morocco. We're hoping to launch additional cohorts with women from Bahrain and the UAE as well."
She further said: "Our leaders signed the Abraham Accords with the aim of bringing peace and prosperity to our countries and creating a more integrated region, and I can't think of a better example than this cohort where we now have Moroccan women mentoring Israeli women and Israeli women mentoring Moroccan women."
Boosting relations
Former Ambassador of the Kingdom of Bahrain to the US Houda Nonoo said that while the first two years of the accords were about laying the foundations in diplomacy, business, tourism and people-to-people contacts, this past year was about furthering those relationships to create a more integrated region.
"I believe the third anniversary of the Abraham Accords is the most significant one yet. Over the last year, we've seen the number of direct flights on the Bahrain-Israel route increase to five a week, illustrating the increase in demand as people travel back and forth for business and leisure," Nonoo said.
"This past March, a business event in Bahrain brought more than 500 professionals from both countries. A few months ago, we celebrated Israel's National Day for the second time in Bahrain and the room was packed with Bahrainis who had come to celebrate Israel's 75th anniversary. Most recently, we celebrated the first Bahraini to graduate with a master's degree from an Israeli university – Tel Aviv University," she added.
Nonoo further said that as the Abraham Accords enters its fourth year, she hopes the momentum from the past year continues.
"The Abraham Accords ushered in a new chapter for the Middle East and we are seeing its positive impact not only in the signatory countries, but in the region more broadly. A more integrated region provides more opportunities for us all, especially for the region's youth."
On August 13, 2020, the UAE and Israel announced they would establish bilateral relations. Bahrain and Israel followed this on September 11, 2020.
Days later, on September 15, the three countries signed the Abraham Accords Declaration, which stated their recognition of "the importance of maintaining and strengthening peace in the Middle East and around the world based on mutual understanding and coexistence, as well as respect for human dignity and freedom, including religious freedom."
Sudan and Morocco have also since signed the peace agreement, with the White House pledging to expand the accords in its National Security Strategy released last year.
A 'new era' for the Middle East
CEO of Start-Up Nation Central Avi Hasson said he believes the Abraham Accords have unlocked a new era for the MENA region.
"While there is direct impact every day on the UAE, Bahrain, Morocco and Israel, increased technology and innovation collaboration has also become more common with other MENA countries that have not yet signed the Accords," he said. "As neighbors, we share common opportunities and challenges and by working together, we can develop solutions at a quicker pace."
Hasson further said: "This year, we brought our Connect2Innovate conference to Bahrain, where it quickly became the largest Bahraini and Israeli business event to date. Over the course of just a couple of days, businesspeople from both countries met and discussed potential areas of collaboration."
He added: "This May, we held an event in Morocco, bringing together female business leaders from several countries in Africa and the Middle East to discuss ways to work together. Through innovation diplomacy, we are working to promote partnerships that propel knowledge exchange and create business opportunities across the region."
MENA Region Vice-President for Israel Aerospace Industries Sharon Biton said the peace treaty has had a particular impact on the defense industry – with greater collaboration between the UAE and Israel.
"There has been much collaboration between the Israeli defense industry and our counterparts in the Abraham Accords countries. Earlier this year, at the NAVDEX exhibition in Abu Dhabi, Israel Aerospace Industries, EDGE and ADSB (Abu Dhabi Ship Building) held a joint demonstration, where they performed a range of military and commercial missions," Biton said.
"This was a historic moment as it was the first time that Israel and the UAE held a joint demonstration. Another example is our work with Etihad Engineering, establishing a passenger-to-freighter conversion site for the Boeing 777-3000ER aircraft in Abu Dhabi. Through our joint efforts with our partners in these countries, we are harnessing cutting-edge technologies to develop new solutions to the region's most pressing challenges," Biton added.
"We are excited about these partnerships to develop further as we see the UAE as a bridge to the entire Arab world and as a leading partner in our effort to make the region a safer place," Biton further said.
'Exceeding expectations'
Co-founder of the UAE-Israel Business Council Dorian Barak said three years after the signing of the Abraham Accords, trade and business between the two countries have "far exceeded everyone's expectations for the breadth of our budding commercial ties."
"We will far exceed $3 billion in bilateral trade in 2023, and this doesn't count much of the trade Israelis conduct through the UAE with counterparties across the Arab world, South Asia and beyond. Israel's trade with, in, and through the UAE – i.e., the full measure of the trade relationship – will certainly exceed $5 billion by 2025.
It has become one of Israel's most important trading relationships, with a huge impact on Israel's place in the economic fabric of the region," Barak said.
Former Israeli intelligence official Avi Melamed believes the Abraham Accords will lead to further development of the wider Middle East, given the efforts of the administration of US President Joe Biden at negotiating a normalization agreement between Israel and Saudi Arabia.
In June this year, US Secretary of State Antony Blinken said the Biden administration was seeking to create an unspecified post to boost the Accords. The same month, Blinken traveled to Saudi Arabia for a three-day visit in part to discuss the Kingdom normalizing its relations with Israel.
In an interview with Sky News the same month, Israeli Prime Minister Benjamin Netanyahu said that normalizing relations with Saudi Arabia is a priority for his government and that such a development would be a "quantum leap forward" and "change history."
Melamed said: "We are celebrating the third anniversary of the Abraham Accords, while at the same time, there is a lot of discussion around Israel and Saudi Arabia potentially establishing a formal relationship."
"It's a matter of when – not if – Oman, Qatar and Saudi Arabia will establish relations with Israel as we all work together towards this vision of an integrated Middle East."
Avi Melamed analysis is quoted in, "Abraham Accords anniversary UAE-Israel mark most 'significant' year yet" an article by Jennifer Bell | Full article originally published in Al Arabiya English also available on the following Arabic media: News of Emirates | Sawt Beirut
"Jerusalem bridge-builder revisits intifada hot spots for new streaming series" Article by Mike Wagenheim about our latest Docuseries The SEAM LINE with Avi Melamed
Full article here in The Jewish News Syndicate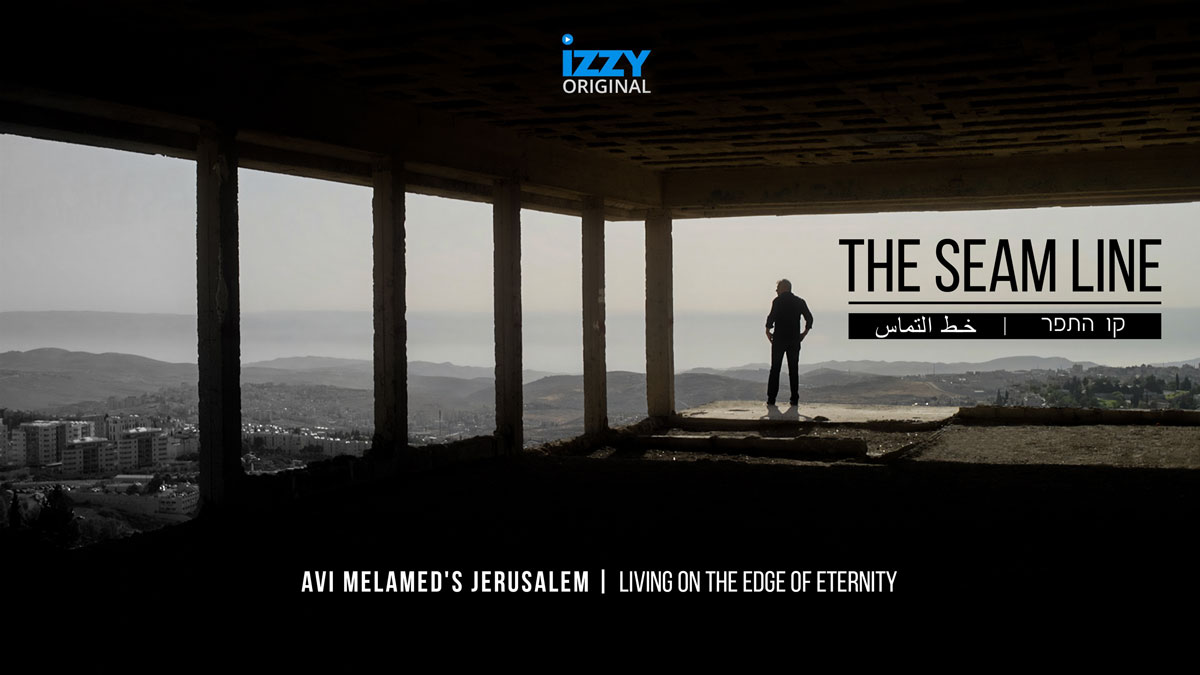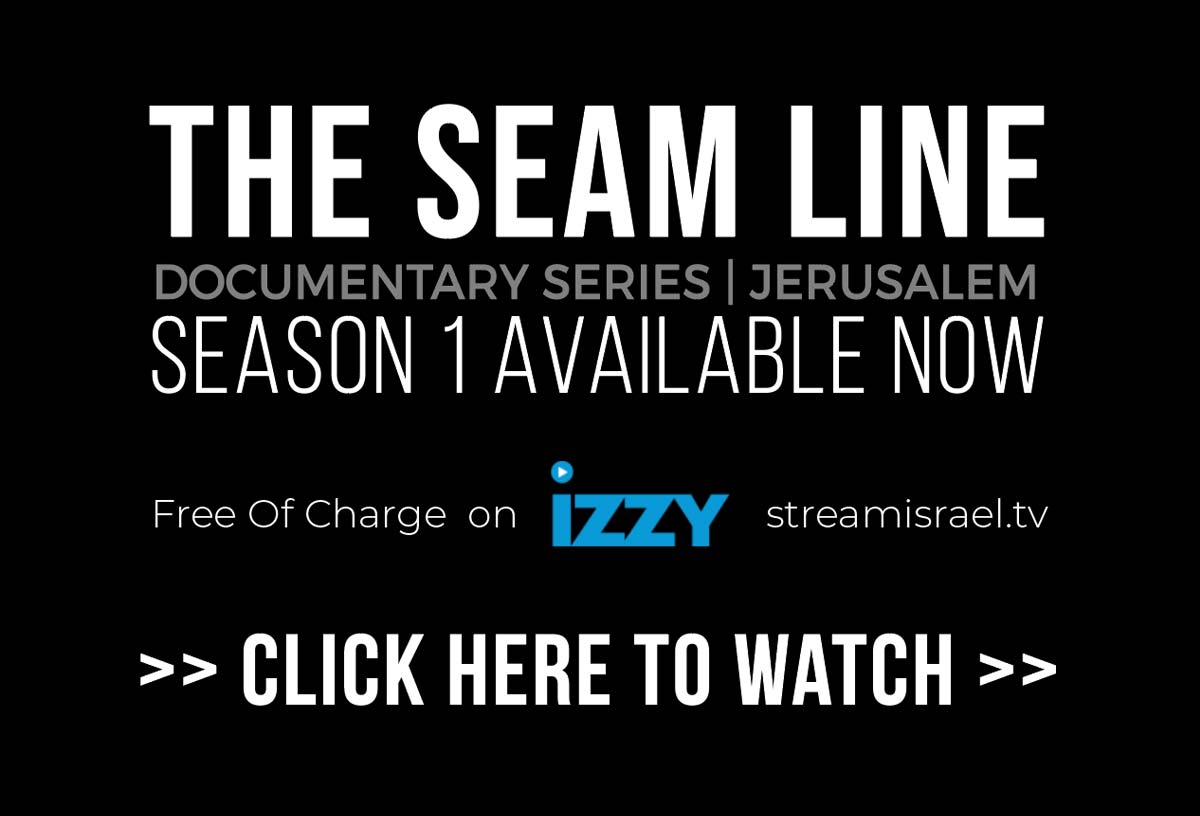 If you want to have a better understanding of the news and what really drives the unfolding events…
Read the latest book by Avi Melamed,
INSIDE THE MIDDLE EAST | ENTERING A NEW ERA, available now >>>
Follow me on Twitter @AviMelamed; Facebook @InsideTheMiddleEast; for more Videos on YouTube https://www.youtube.com/c/AviMelamed
I can always be reached at Av*@Av********.com