Avi Melamed analysis is quoted in, "The Abraham Accords, Three Years On" an article by Israel Kasnett | Full article is available in The Jewish News Syndicate

| Akron Jewish News | Columbus Jewish News | Cleveland Jewish News |
| Virtual Jerusalem | Heritage Florida Jewish News |
Avi Melamed, a former Israeli intelligence official, said, "Israel now has true partners in the United Arab Emirates and Bahrain, which has led to many organic business collaborations between Israelis and citizens of other GCC countries. It's a matter of when—not if—Oman, Qatar and Saudi Arabia will establish relations with Israel as we all work together toward this vision of an integrated Middle East."
Almost three years have elapsed since the signing of the Abraham Accords on the White House lawn. Everything appeared to be progressing smoothly until last month, when a planned visit of Israeli Foreign Minister Eli Cohen to Bahrain was postponed due to "scheduling issues."
This set off concerns that Israel's relationship with Manama is unstable. Critics at the time blamed the alleged cooling of relations on Israel's security policy in Judea and Samaria, conflicts between Israelis and Palestinians in Huwara and incidents like the ascent of government ministers to the Temple Mount.
However, the reality seems to diverge from this narrative. Although no concrete explanation was provided for Cohen's postponed visit, it is evident that the diplomatic, economic and security ties between the two nations are progressing in a mutually satisfactory manner.
Eitan Na'eh, Israel's ambassador to Bahrain, told JNS that while there is still opposition to the Accords in the Gulf state, "We are seeing those numbers decreasing."
Furthermore, opponents of the normalization agreement "tend to raise their voices because of the positive result of the Accords, so we choose to look at it through a positive lens," he said.
The impact of the Accords is reverberating throughout the region—even in countries which Israel doesn't currently have relations with, said Na'eh.
"There is a new discourse and narrative regarding Israel, in which some Arab thought leaders and even government officials are talking and writing about how Israel is very much a part of this region and its economic, energy, communication and security architecture," he said.
Recent headlines about a looming Israeli-Saudi normalization agreement have been accompanied by headlines about the Saudi-Palestinian relationship and the demands and conditions the Palestinians are trying to set regarding any future Saudi deal with Israel.
However, a poll commissioned by The Washington Institute for Near East Policy and conducted in July by the Palestinian Center for Public Opinion shows a meaningful contrast between Palestinian viewpoints and those of people in Arab countries—as well as differences among Palestinians themselves.
A poll in April found that an average of just 16% of respondents in Arab countries viewed the Abraham Accords as "somewhat" or "very" positive for the region. Notably, attitudes in Gaza and eastern Jerusalem were starkly different, with 47% in Gaza and 63% in eastern Jerusalem expressing a positive view of the Accord's regional impact.
According to Frances McDonough, a research assistant at WINEP, in the July poll "a solid majority in all three locations—58% in Gaza, 61% in the West Bank and 64% in East Jerusalem—agree with the following statement: 'Arab governments are neglecting the Palestinians and starting to make friends with Israel, because they think the Palestinians should be more willing to compromise.'"
Interestingly, according to McDonough, "a significant number of Gazans and some West Bankers agree that Palestinian leadership should normalize with Israel were Saudi Arabia to do so."
Avi Melamed analysis is quoted in, "The Abraham Accords, Three Years On" an article by Israel Kasnett | Full article is available in The Jewish News Syndicate
| Akron Jewish News | Columbus Jewish News | Cleveland Jewish News | Virtual Jerusalem |
While the April poll showed lower approval of the Accords, it seems that is slowly changing, and that more and more people in Arab and Muslim countries are warming to the idea that Israel is an ally—not an enemy.
Houda Nonoo, Bahrain's former ambassador to the United States, told JNS, "Like with any change, some people take longer to acclimate than others, and we have seen that here as well." However, she said that the focus should be on the "positive momentum," and "how there is excitement in the air and anticipation for all that the Abraham Accords can bring to the people of Bahrain and Israel."
She added: "I believe the goal of the Abraham Accords remains the same—to bring peace and prosperity to us all. We will continue to see a focus on economic and business partnerships as well as tourism and people-to-people activities."
Nonoo told JNS she is excited by the increased interest in academic exchanges between the two countries.
"We are seeing more collaboration and exchanges in the healthcare sector, which is also very promising," she added. "As we look to the next phase of the Bahrain-Israel relationship, I am excited by the opportunity to continue sharing knowledge and resources."
Nonoo is optimistic about the future. "Each day as more and more Bahrainis and Israelis interact with each other, more and more people are comfortable with the change, and that's a win!" she said.
"I believe the third anniversary of the Abraham Accords is the most significant one yet," she added. "The first two years were about laying the foundations in diplomacy, business, tourism and people-to-people relations, but this past year was about furthering those relationships to create a more integrated region."
She expressed her hope that year four would continue the momentum.
"The Abraham Accords ushered in a new chapter for the Middle East and we are seeing its positive impact not only in the signatory countries but in the region more broadly. A more integrated region provides more opportunities for us all, especially for the youth of the region," she said.
According to Na'eh, the coronavirus pandemic played a big role in some of the setbacks Israel and Bahrain faced, "as it led to a slower start as economies were shut down for periods of time."
"However," he continued, "it was exciting that after lockdowns were lifted and business resumed, Israel then had access to three new markets as a result of the Accords—Bahrain, Morocco and the United Arab Emirates. Similarly, these three had access to the Israeli market."
The Abraham Accords are the first step to a more integrated Middle East, he said.
"Over the past three years, we have seen the impact that trips to Israel have made on Bahrainis. I often meet with them after their trips, and they share stories about their experience meeting with Israelis, tasting Israeli cuisine and learning about its culture. They note how their perception of Israel and its people changed after their visit, and I hope that more and more people from Bahrain— and the region more broadly—will visit and see what the real Israel is."
Na'eh said that as he looks to the future, he is inspired by the number of young people excited about the opportunities ahead, and by the many business people traveling back and forth.
"We will soon see more efforts to increase tourism from both sides, more business partnerships and trade, and connectivity by land, air and sea," he said. "Critical to our success is collaboration, harnessing technology and other capabilities to solve today's and future problems and create new opportunities."
Other countries have seen success as well thanks to the Accords.
According to Deputy Mayor of Jerusalem Fleur Hassan-Nahoum, "Whereas the first two years were about celebrating the many 'firsts', this past year was about concretizing the relationships made and focusing on a more integrated region."
The first FemForward MENA cohort had brought together women in the tech sector from Morocco and Israel, she said. The program was launched three years ago to address the lack of career advancement opportunities for women.
"We're hoping to launch additional cohorts with women from Bahrain and the UAE as well," she said.
Ahmed Bin Sulayem, executive chairman and CEO of the Dubai Multi Commodities Centre (DMCC), said that Dubai is "fast becoming the next big global hub for Israelis to do business."
"This is reflected in the soaring numbers of Israeli companies setting up in Dubai, and we see the impact every day in DMCC, where there has been a 42% increase in new Israeli members since the beginning of this year," he said.
Dorian Barak, co-founder of the UAE-Israel Business Council, also seems optimistic about Israel's future relationship with Gulf countries.
"We will far exceed $3 billion in bilateral trade in 2023, and this doesn't count much of the trade Israelis conduct through the UAE with counterparties across the Arab world, South Asia and beyond," he said. "Israel's trade with, in and through the UAE—i.e. the full measure of the trade relationship—will certainly exceed $5 billion by 2025," he predicted.
Avi Melamed, a former Israeli intelligence official, said, "Israel now has true partners in the United Arab Emirates and Bahrain, which has led to many organic business collaborations between Israelis and citizens of other GCC countries. It's a matter of when—not if—Oman, Qatar and Saudi Arabia will establish relations with Israel as we all work together toward this vision of an integrated Middle East."
Avi Melamed analysis is quoted in, "The Abraham Accords, Three Years On" an article by Israel Kasnett | Full article is available in The Jewish News Syndicate
| Akron Jewish News | Columbus Jewish News | Cleveland Jewish News | Virtual Jerusalem |
"Jerusalem bridge-builder revisits intifada hot spots for new streaming series" Article by Mike Wagenheim about our latest Docuseries The SEAM LINE with Avi Melamed
Full article here in The Jewish News Syndicate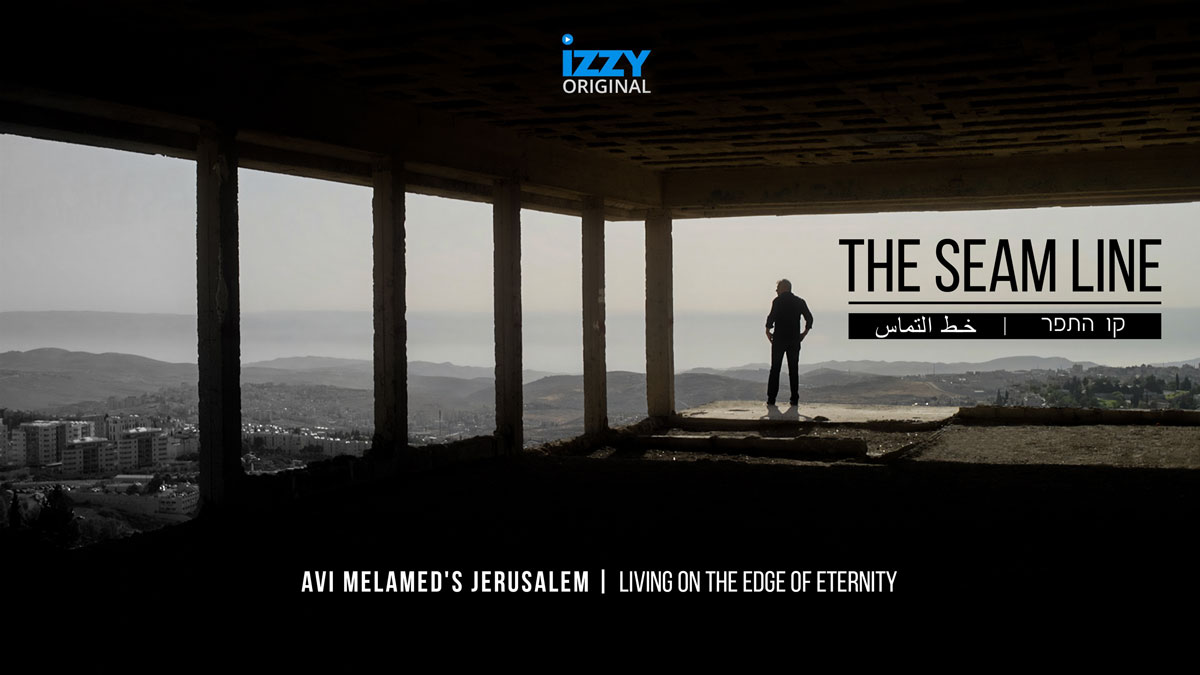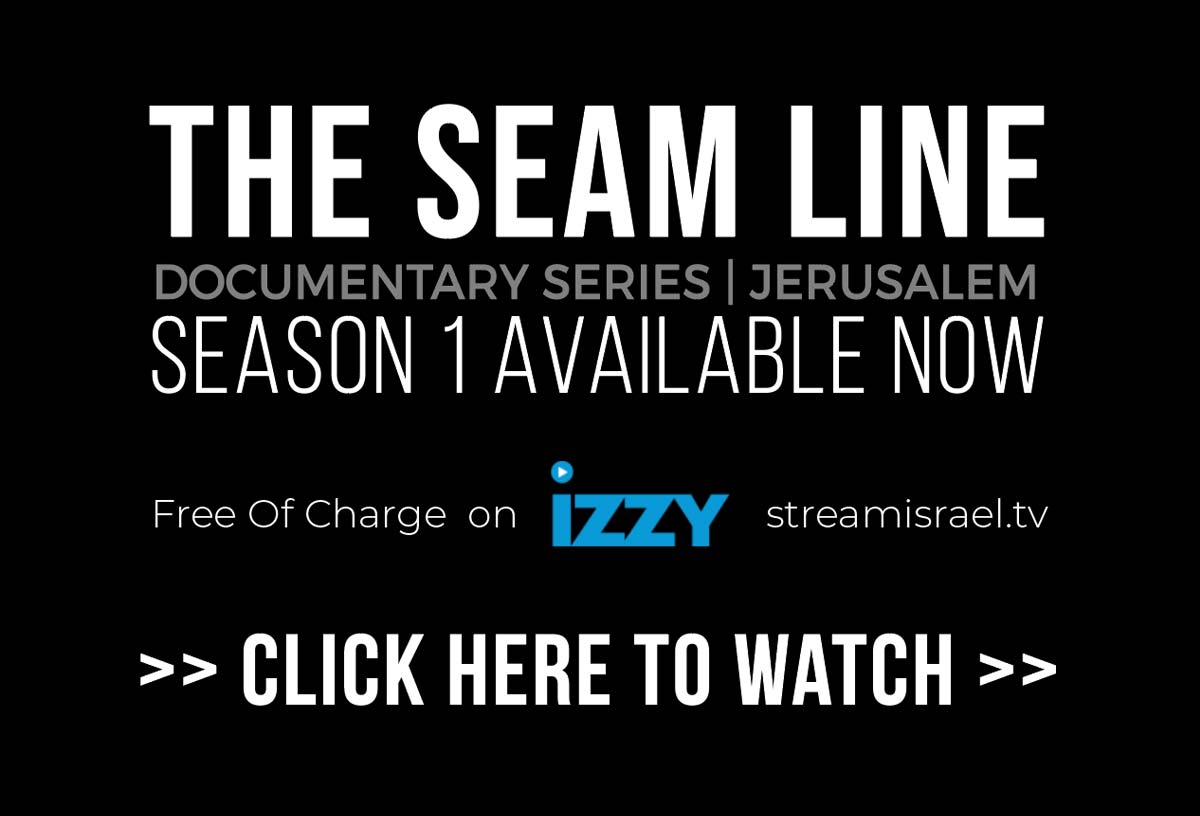 If you want to have a better understanding of the news and what really drives the unfolding events…
Read the latest book by Avi Melamed,
INSIDE THE MIDDLE EAST | ENTERING A NEW ERA, available now >>>
Follow me on Twitter @AviMelamed; Facebook @InsideTheMiddleEast; for more Videos on YouTube https://www.youtube.com/c/AviMelamed
I can always be reached at Av*@Av********.com