"Jerusalem bridge-builder revisits intifada hot spots for new streaming series" Article by Mike Wagenheim about our latest Docuseries The SEAM LINE with Avi Melamed
Full article here in The Jewish News Syndicate
Avi Melamed trekked back to Isawiya, East Talpiot and Jabel Mukaber to catch up with community leaders for a series called "The Seam Line," which breaks down the fabric of Jerusalem.
"Jerusalem bridge-builder revisits intifada hot spots for new streaming series" Article by Mike Wagenheim about our latest Docuseries The SEAM LINE with Avi Melamed
Full article here in The Jewish News Syndicate
During some of the most fractious, violent, hateful moments of the Israeli-Palestinian conflict, Avi Melamed's job was to build bridges.
"I'm always saying it's very challenging to live in a city where G-d is your neighbor," Melamed told JNS.
Melamed is now bringing his arguably unmatched understanding of the complexities of Jerusalem to "The Seam Line," the first original series for IZZY, an international streaming service for Israeli-produced documentaries, television series and movies.
Melamed is a fourth-generation Jerusalemite Jew, former Israeli intelligence official and a fluent Arabic speaker. He served as Arab affairs advisor to two Jerusalem mayors.
"The Seam Line" highlights how Melamed, the series' narrator, helped to earn trust between Jewish and Arab communities of Jerusalem during the first and second intifadas.
"The idea was to take the whole issue that is called Jerusalem, in the context of the conflict, and to talk about the struggle over Jerusalem and in Jerusalem," he told JNS.
The initial episode lays out the foundation for understanding the reality—in plain view and hidden—of the complexity of Jerusalem's societal fabric. Later episodes focus on Melamed's delicate strategies for neutralizing flashpoints in the city; tensions on the Temple Mount; and Melamed's return to neighborhood hot spots like Isawiya, East Talpiot and Jabal al-Mukabbar, where he reconnects with residents he leaned on and who leaned on him during some of the harshest days in Jerusalem's modern history.
"The story of Jerusalem is very complex, very emotionally charged and controversial. The idea was to really provide additional layers to Western audiences that are rarely known in the discussion in the West," Melamed said. "So, narrative was part of that. But the large part was really to show the ground level, everyday life and its different aspects. This is one of the major things that this series brings."
"The Seam Line" showcases Melamed's hands-on involvement with both Jerusalemite Jewish and Arab communities to "show the different aspects of the struggle over the city, how it impacts the city's fabric, its beat, its people," said Melamed.
'Come in peace, come with media'
When it came to revisiting his old stomping grounds for the show, Melamed told JNS that he knew exactly who he wanted to go see, and, fortunately, all were still alive some 30 years on. He began in Isawiya, where, he says, "the same people that played a leadership role back in the tough days of the intifada—the people that I was building this friendly, professional relationship with all the difficulties—they kept on leading Issawiya and they basically further developed Issawiya."
Melamed said some of the community leaders there, upon reuniting with Melamed, showed him, among other things, the public transportation service they created for Isawiya residents.
Melamed recalls that Isawiya was the first Arab neighborhood where he took then-Jerusalem mayor Ehud Olmert to visit.
"Olmert's people came to me and said he wants to go to an Arab neighborhood, and we are going to have media with us. They asked where we should go? And I said, let's go to Isawiya. They looked at me like I was out of my mind," he said, as Isawiya served as an epicenter of violence during the first intifada.
Additionally, Melamed told JNS that he set out a condition that no police be allowed on the visit. Somehow, Olmert agreed, and, accompanied by his close staff and media, "we went to Isawiya and had this afternoon day tour. We went on the streets, saw some projects, people came into the office of the community leadership, we had coffee and sweets, and we left Isawiya and everything was fine."
Olmert's chief adviser later asked Melamed how he knew it would work.
"I've been working with these people for a couple of years. We built trust, and when I told them about the idea to visit,they said, 'Avi, come in peace, come with media, no police, and we will secure everything. Nothing will happen.' And that's exactly what happened. Because they had the power to impact the neighborhood and to make sure that things will be fine," Melamed told JNS.
Upon his return to Isawiya for the filming of "The Seam Line," Melamed said one of the first things he was shown was a picture of that day with him touring the neighborhood with Olmert. He told JNS he had a flashback to that tour, remembering that as he approached the entrance to Isawiya on that day, he thought to himself, "What am I doing?"
"When they showed me this picture, this moment snapped back in a very vivid way in my mind. It was a strong moment," he said.
'Shape a different reality'
In the Jewish neighborhood of East Talpiot, Melamed went to meet a woman who was long ago involved in pragmatic dialogue with neighboring Arabs. She told Melamed that the dialogue had since expanded to the bordering Arab neighborhood of Su Baher, and the woman introduced Melamed to her successor in the program.
"It was very interesting to see the people back then and today—to see what was the impact of time, what was the impact of events on everyday life and everyday work. And it was very interesting," he said.
He did note that the leaders he met with Jabel Mukaber, which borders East Talpiot to the west, were "a little bit more taken aback, disappointed and reluctant." Melamed said that one of the leaders there claimed there was a great momentum that crashed and largely associated it with "the big politics and the things that happened on the ground."
Notably, though, the woman from East Talpiot said that she felt much more comfortable today going to Jabel Mukaber and meeting with people there.
"It's interesting to see that because the story of big politics, particularly the escalation of the Israeli-Palestinian conflict, in the last generation had an opposite impact on some people," said Melamed.
Those are the kinds of micro-level stories and narratives that simply aren't seen by Western audiences, Melamed told JNS. He wants to present how the conflict looks from the inside on the ground level and to show "the power of regular people—Jews, Arabs, you know, merchants, community leaders—their power to shape a different reality, maybe a little bit better one for their communities and for their neighbors."
He also said he needed to change the perception, even among his production team, that the conflict needs to be viewed through the prism of TV drama.
"This is not 'Fauda.' From day one, when we started talking about it, I said to production people that this is not 'Fauda.' This is educational content. It's not about sensation," Melamed told JNS. "But it was very interesting to see this push and shove between us and the production team and the marketing team because they wanted to take it to the place of the sensational. But I didn't have vans of special squad members waiting to go in if something went wrong or helicopters in the sky. It was like me going there and working with people on a very eye-to-eye level."
He said that one of the most powerful insights he took from his years on the job was "to build this relationship with these people and earn their trust in very tough times. These people were risking themselves no less than me. And it was a very formative, powerful experience for me."
"Jerusalem bridge-builder revisits intifada hot spots for new streaming series" Article by Mike Wagenheim about our latest Docuseries The SEAM LINE with Avi Melamed
Full article here in The Jewish News Syndicate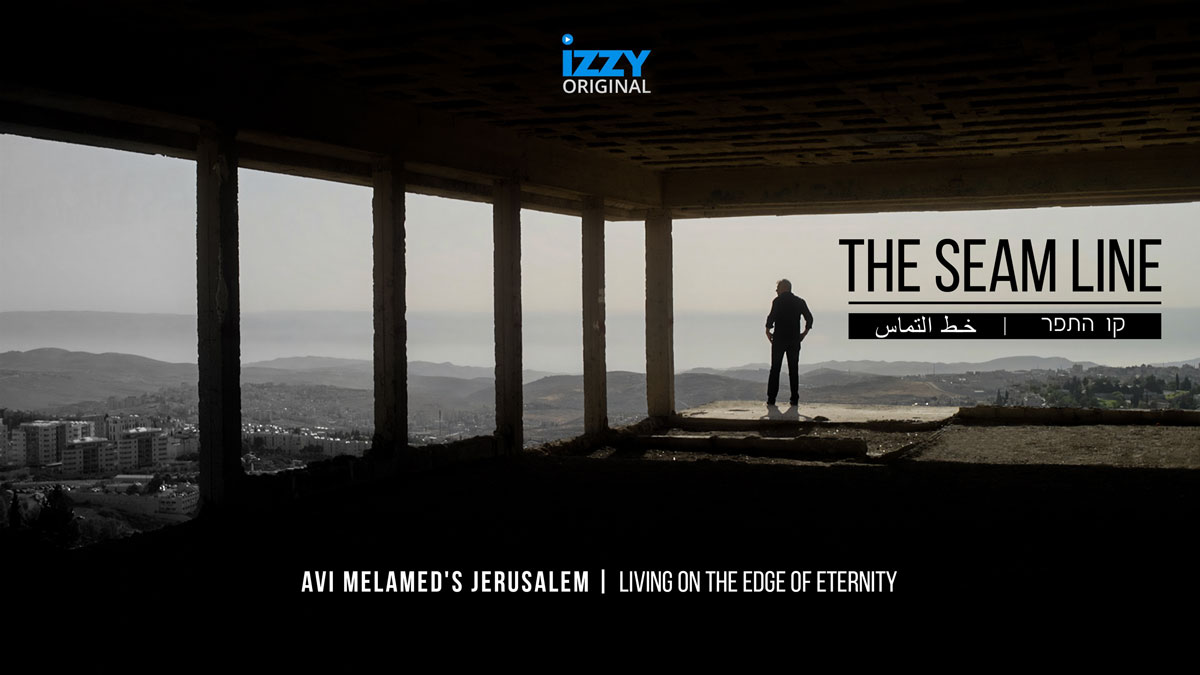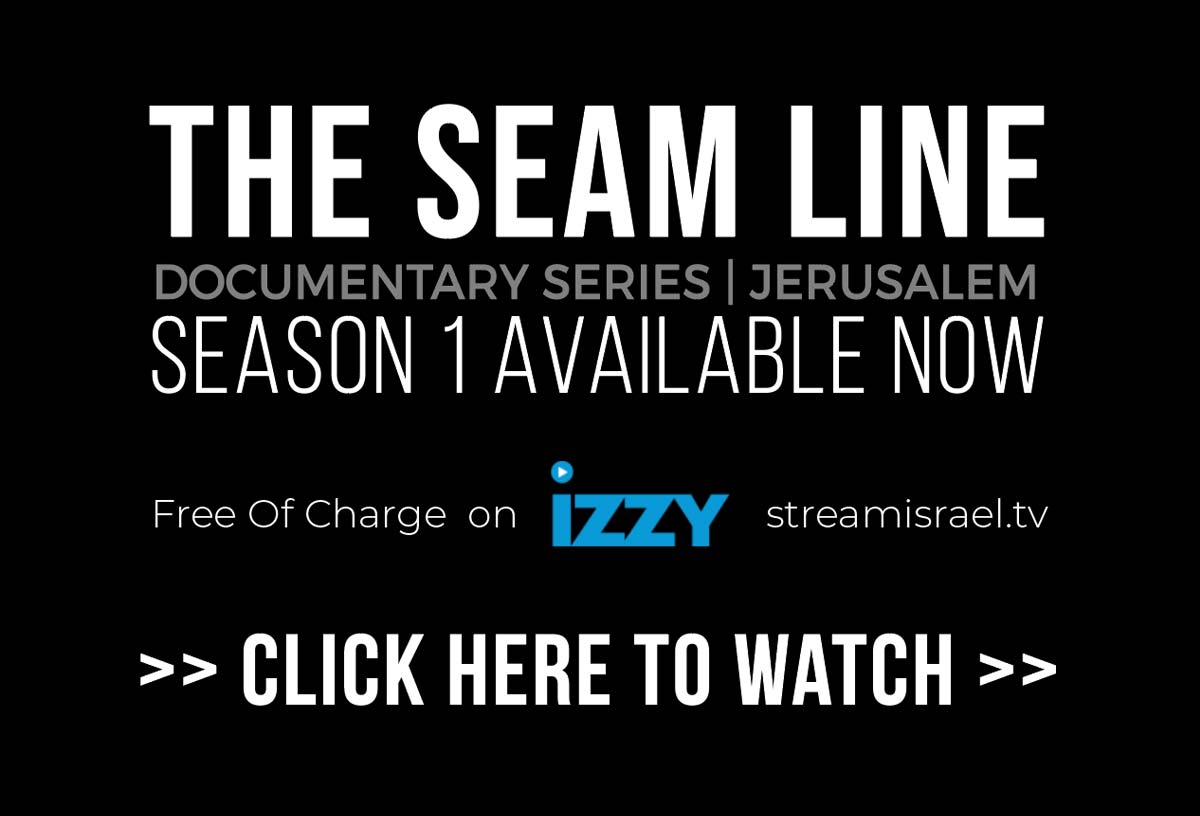 If you want to have a better understanding of the news and what really drives the unfolding events…
Read the latest book by Avi Melamed,
INSIDE THE MIDDLE EAST | ENTERING A NEW ERA, available now >>>
Follow me on Twitter @AviMelamed; Facebook @InsideTheMiddleEast; for more Videos on YouTube https://www.youtube.com/c/AviMelamed
I can always be reached at Av*@Av********.com